Academic Enhancement and Aspirations (AE&A)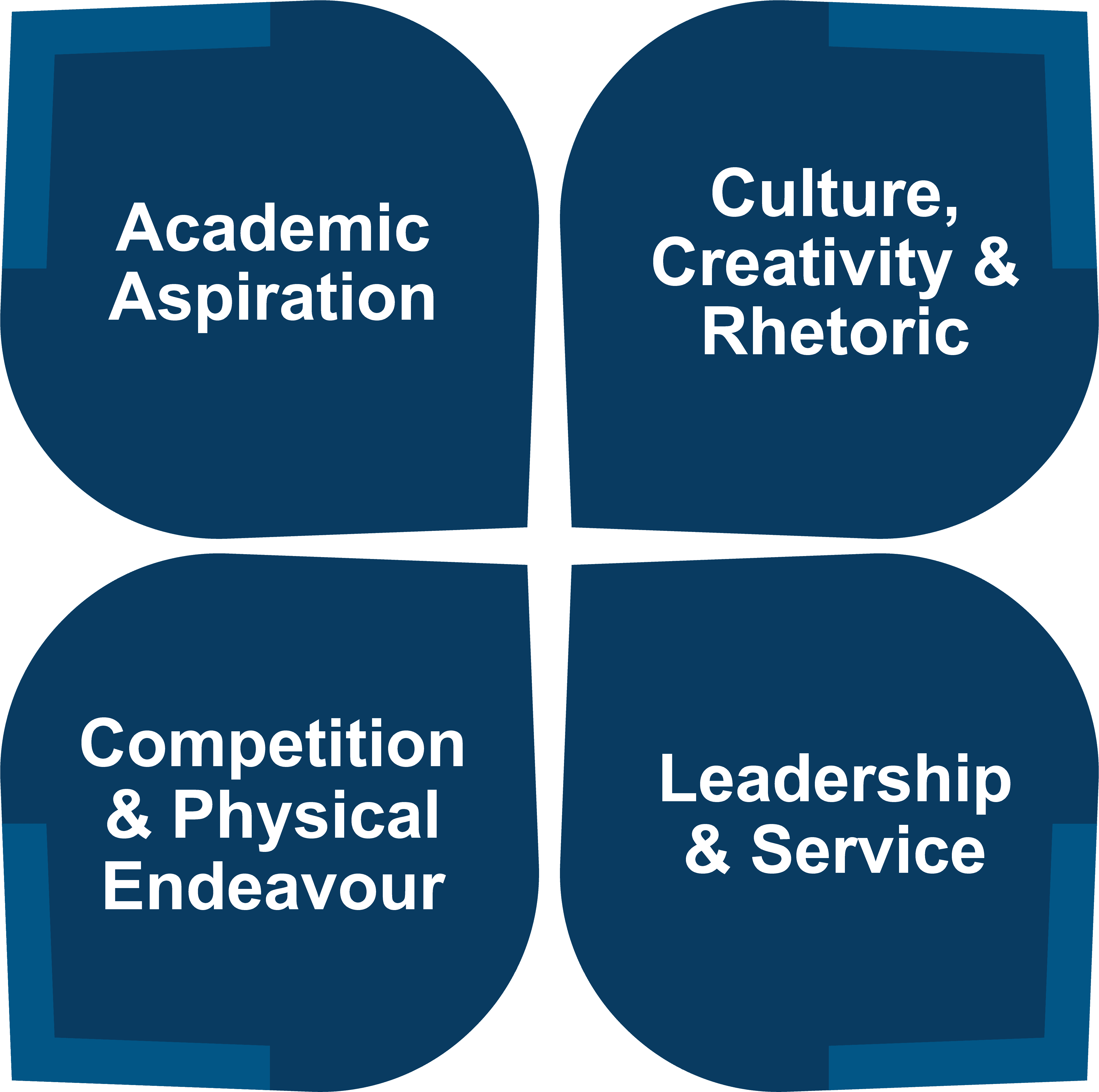 We want our students to be able to thrive in whatever future pathway or career they choose. We offer this cultural preparation by giving students opportunities and experiences that would not otherwise be accessible to some pupils. In order for our students to open the door to the future of their choice, it is paramount that we also assist students in recognising the full spectrum of choices that are available to them.
The key aims of the AE&A programme at Sixth Form are:
To assist students with accessing both broader and more in depth knowledge within their chosen areas
To ensure that students maintain a broad outlook outside of their studies and are aware of current affairs
To prepare students for interview processes, either for universities, higher apprenticeships or jobs
To give students access to specialist preparation for entry to the most prestigious universities
Students will build an electives curriculum in addition to their A Level subject choices. They will select from the following electives options:
Electives
Gold Duke of Edinburgh Award
Extended Project Qualification (EPQ)
The Stockbroker Challenge
How to Get Away With Murder – Law Club
Medical Club
Mindfulness, Yoga and Relaxation
Whodunnit – An Introduction to Forensic Science
Art: Expressive Portraiture Painting
Drama Showcase
Photography
Manga
Gospel Choir
Voice Coaching: Delivering the perfect TED Talk
Amnesty International
The Apprentice
Brass, Wind and Strings Ensembles
Boxing
Netball/Basketball
Table Tennis/Trampolining
Football
Rugby
Dance
Fitness (in our state-of-the-art onsite gym)
Conversational Italian/Spanish for Beginners
Film Critics Society
Philosophy through Time
Codebreakers: Python
Lost in Space
Diversity in Literature
Other opportunities
In addition, students can enrich their curriculum with a variety of possible Leadership & Service choices, including:
Student Mentoring
Volunteering
Charity events
Apertura
Taking its name from Latin, meaning "opportunities about to open", Apertura is a Laurus super-curricular programme designed to expose high achieving students to academic dialogue and independent research in preparation for applications to competitive universities such as Oxford and Cambridge.
Through lectures from visiting academics, small group supervisions and independent research, Apertura students are widely engaged in academic thought and conversation. The programme runs through Years 10, 11 and 12, mirroring the three years of a traditional undergraduate Oxbridge college community.
The programme of study is broad and is designed to afford freedom for students, lecturers and supervisors. Apertura students will encounter and investigate a variety of topics taken from different subjects across three strands, each year.
Alongside supervisions and lectures, the Apertura Research Project provides an opportunity for students to pursue an area of their own interest. At the end of each year, students share and discuss their research findings with an audience from the Apertura community.
Apertura students are supported through the programme in other areas too, to build their confidence and resilience and ensure their wellbeing.
The three strands of Apertura
Social Sciences

(Human Society & Interpersonal Relationships)

 

Physical Sciences & Maths

(Practical & Philosophical Knowledge)

Humanities

(Human Culture)

Justice
Chemistry
History of Art
Law
Physics
Linguistics / Languages
Economics
Geology
Ethics
Psychology
Philosophy
Gospel
Politics
Astronomy
Comparative Literature
Sociology
Logic
English Literature
Anthropology
 
Classics
 
 
History
 
 
Geography
 
 
Architecture
 
 
Theology
 
 
Musical appreciation
 
 
Film
 
 
Digital culture