Last month, students from Didsbury High School took part in a very special workshop.
On Friday 29th September, students from Year 9 and 10 were invited to take part in a workshop led by BAFTA award-winning screenwriter, Phil Mealey.
Phil Mealey is from Stockport and is best known for his work as a writer and associate producer of British sitcoms; The Royle Family, Early Doors and Sunshine.
During the session, students worked with Phil to develop their own sitcoms. It was a great opportunity for students to learn from an expert and strengthen their creative writing skills.
Taking inspiration from Phil's stories, they demonstrated the highest level of creativity and focus, producing some fantastic works of their own!
The afternoon was wrapped up with the students carrying out a table read of their scripts before they each had the chance to get a photograph with Phil and the BAFTA award!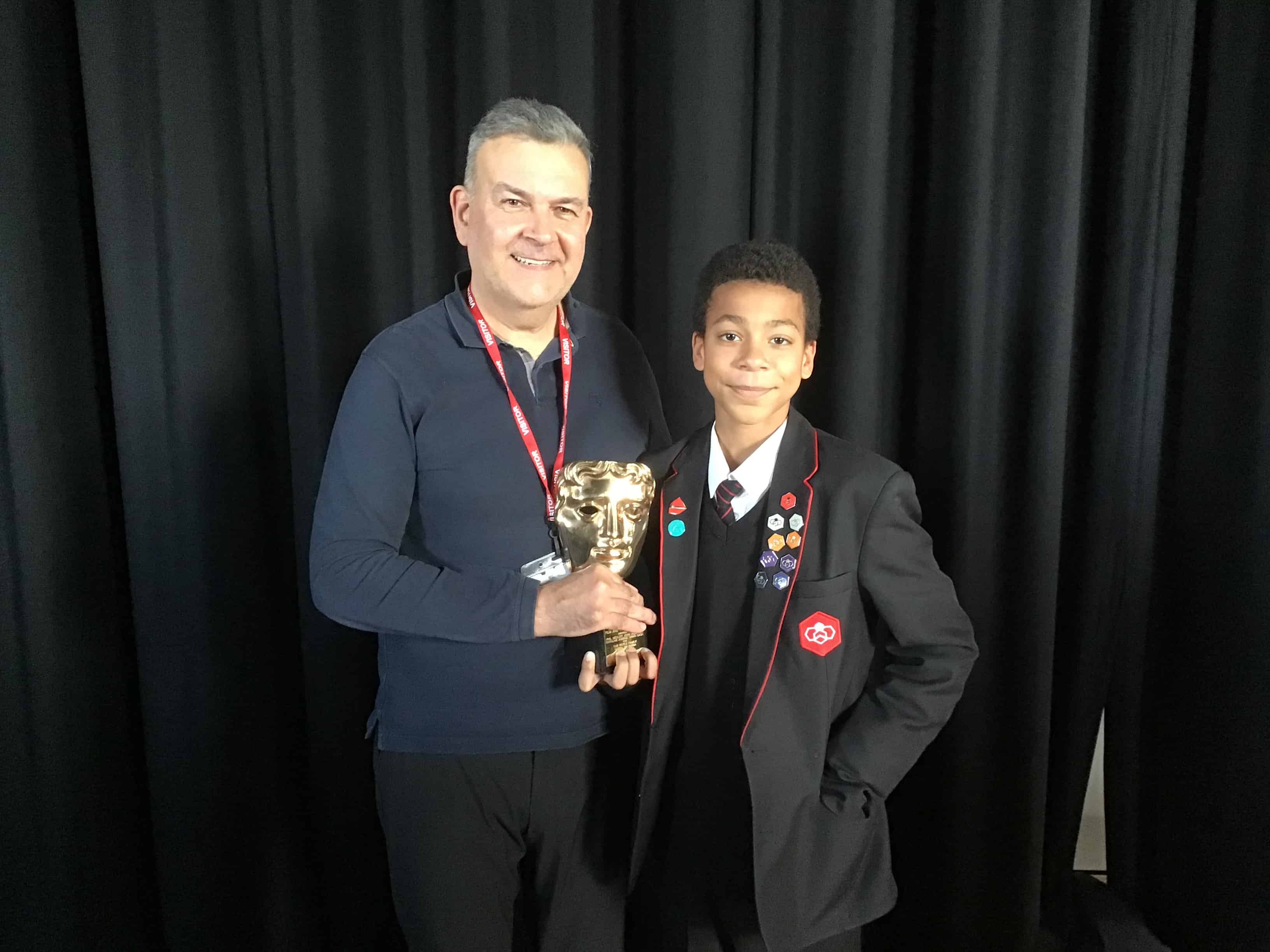 We'd like to say a huge thank you to Phil Mealey for leading the workshop, our students were thrilled to meet and learn from a local award-winning writer!