On January 9th, four Year 10 students headed to the University of Liverpool to compete in the regional heats of the Ethics Cup.
The Ethics Cup is a competition where teams of students go head to head engaging in ethical discussions.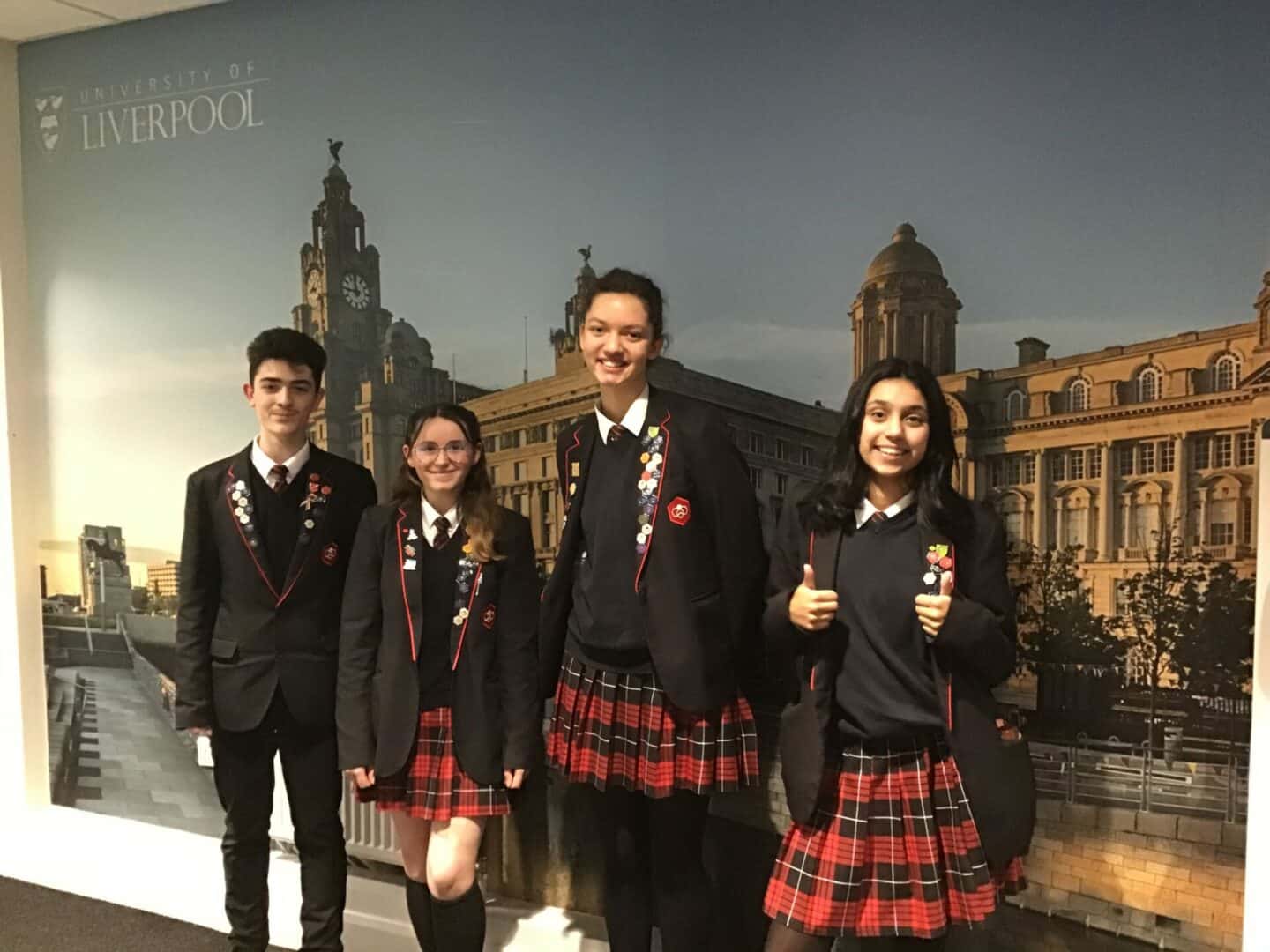 Participants discussed a range of cases, from the ethics of disgraced artists and cancel culture to the ethics of vegetarianism and the use of encrypted messaging.
Through quick-thinking and articulate points, the team fought off tough competition with ease and won all three of their matches to be crowed co-winners alongside Manchester Grammar School.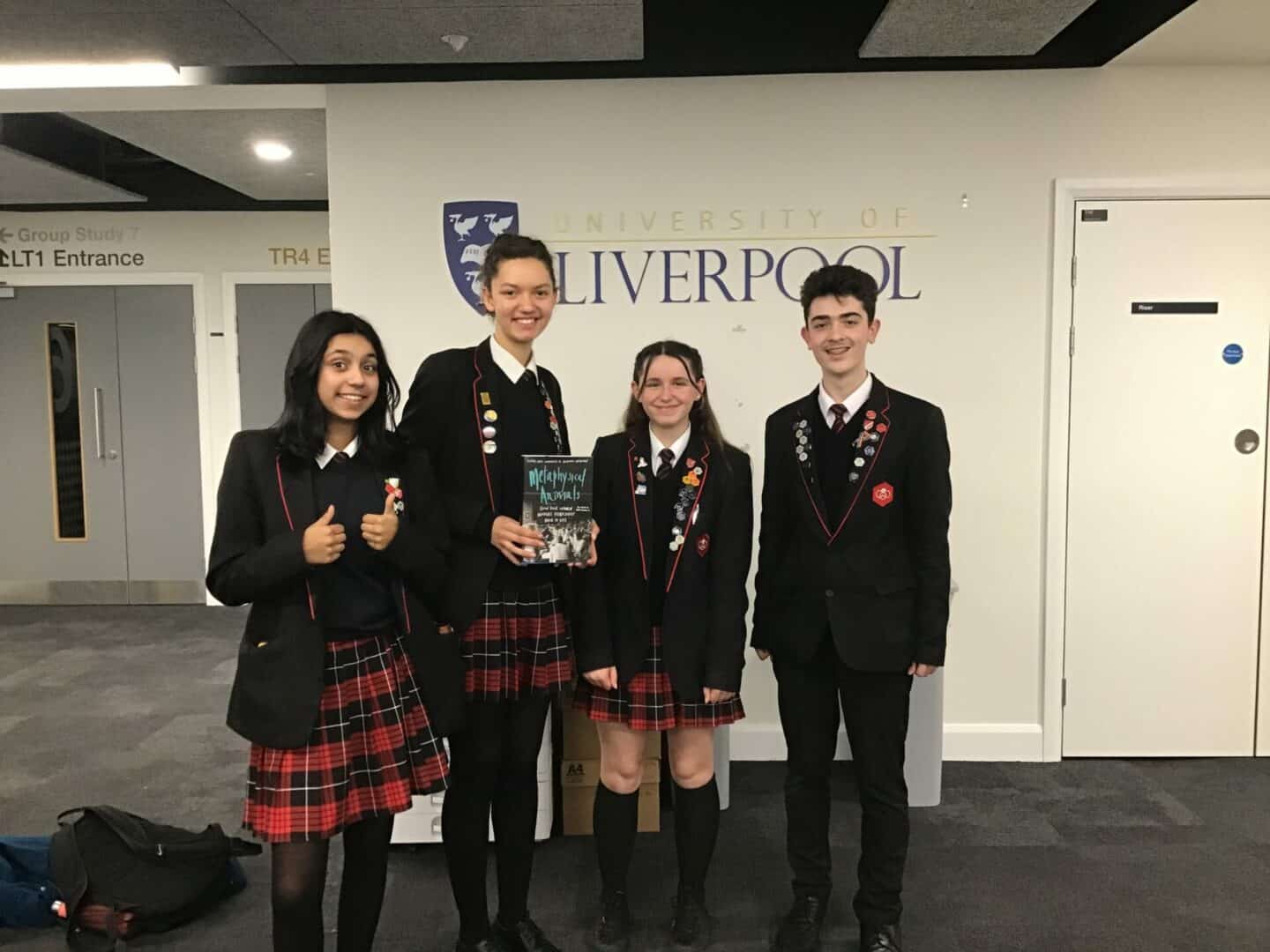 As a result of their victory, the students have been invited to the University of St Andrews in May to compete in the national finals as one of the top 12 teams in the country!
Didsbury High School would like to say a huge congratulations to the team for their impressive performance and wish them the best of luck in the finals!