Students at Didsbury High School have had a busy few weeks!
From musical showcases to theatrical performances, we have wrapped up some of the highlights from the end of term.
---
DHS students lead Christmas Light Switch On
At the start of December, DHS musicians had the honour of leading the Christmas Light Switch On in West Didsbury.
The students performed Christmassy tunes for a huge audience.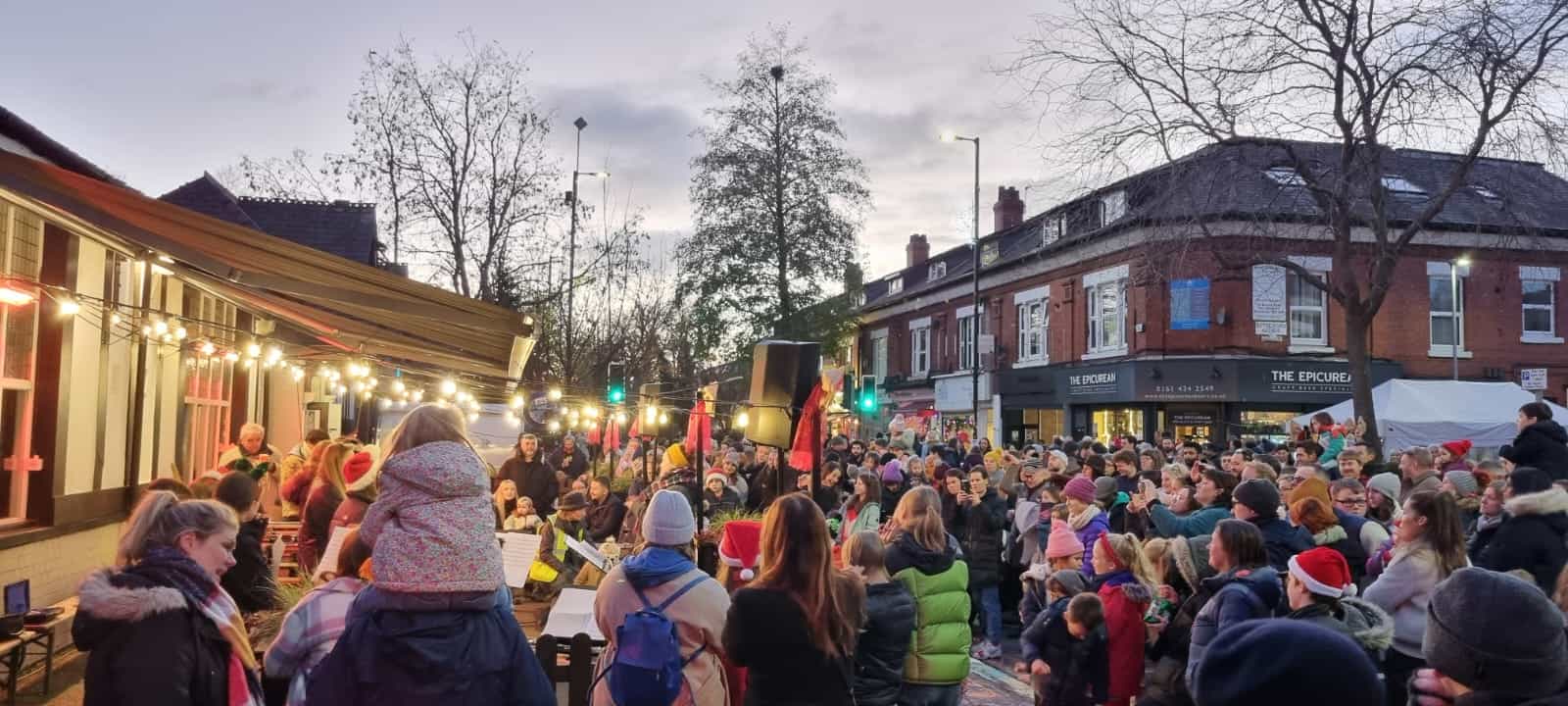 They did a fantastic job in getting everyone who came out feeling festive and fuzzy – despite the freezing temperatures!
Winter Showcase goes down a treat
On December 13th, we had our annual Winter Showcase.
It was an evening full of festive tunes from our talented musicians and singers.
The concert was split into two parts.
In Part One, there were fantastic performances from Steel Pans, Year 9 & 10 Vocal Group, Year 7 & 8 Woodwind, Woodwind Ensemble & Vocal Group, the Orchestra, and the Lower School Vocal Group.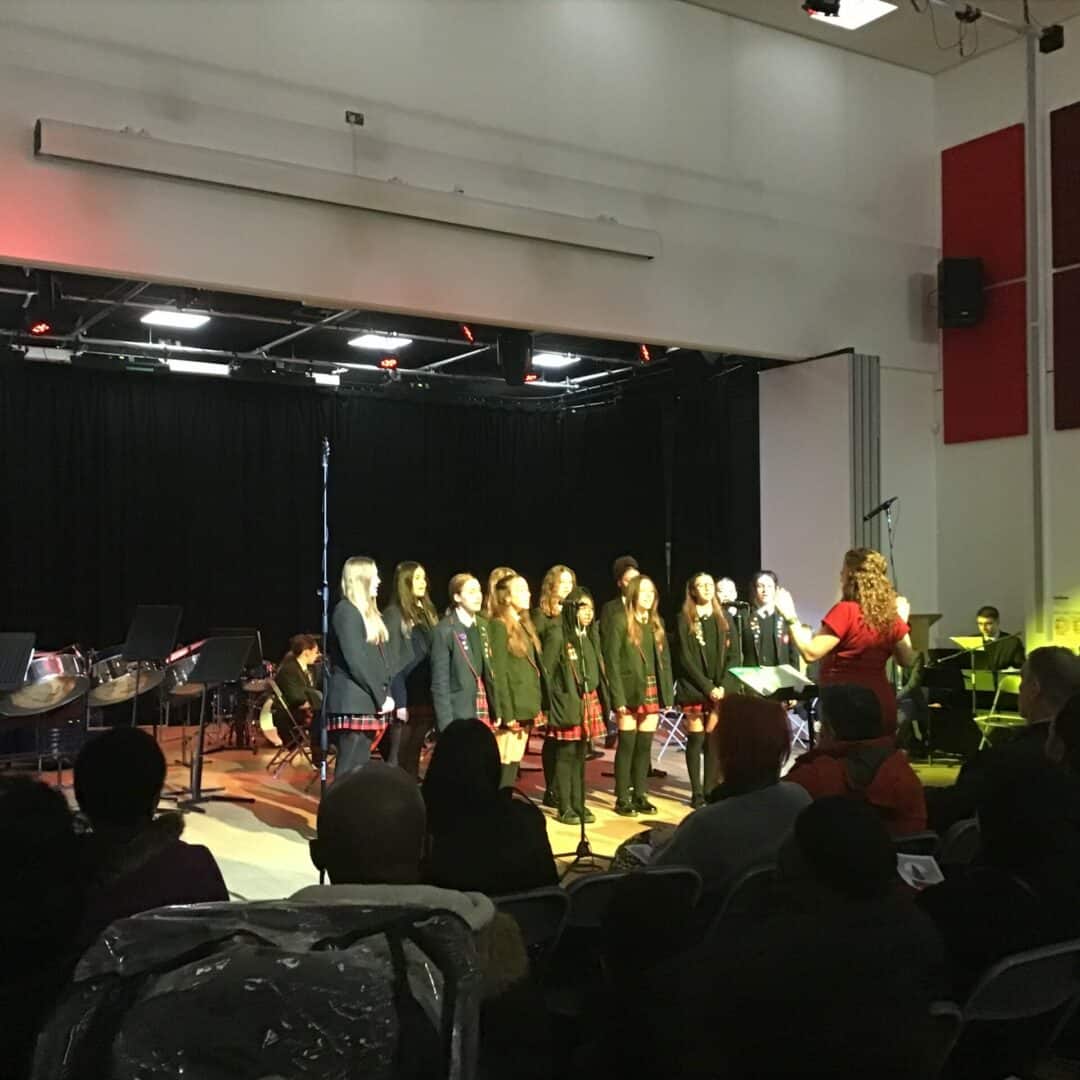 After an interval for mince pies and refreshments, the audience returned for Part Two.
They enjoyed some festive favourites with more performances from Steel Pans, Woodwind Ensemble, Year 9 & 10 Vocal Group and the Orchestra.
They were also treated to some brilliant pieces from String Ensemble, GCSE Group, and Vocal Groups before the finale.
For the grand finale, the audience were invited to sing along as everyone came together to perform Merry Christmas Everyone by Shakin' Stevens.
DHS would like to thank and congratulate all the students involved in the Winter Showcase. Without them, the showcase would not have been possible!
A big thank you to all the staff who made the evening possible, and of course thank you to our wonderful audience for getting into the Christmas spirit with us!
Librarians stock up at Chorlton Bookshop
Our student Librarians in Year 7 took a trip to Chorlton Bookshop, selecting some exciting new reads for our Library.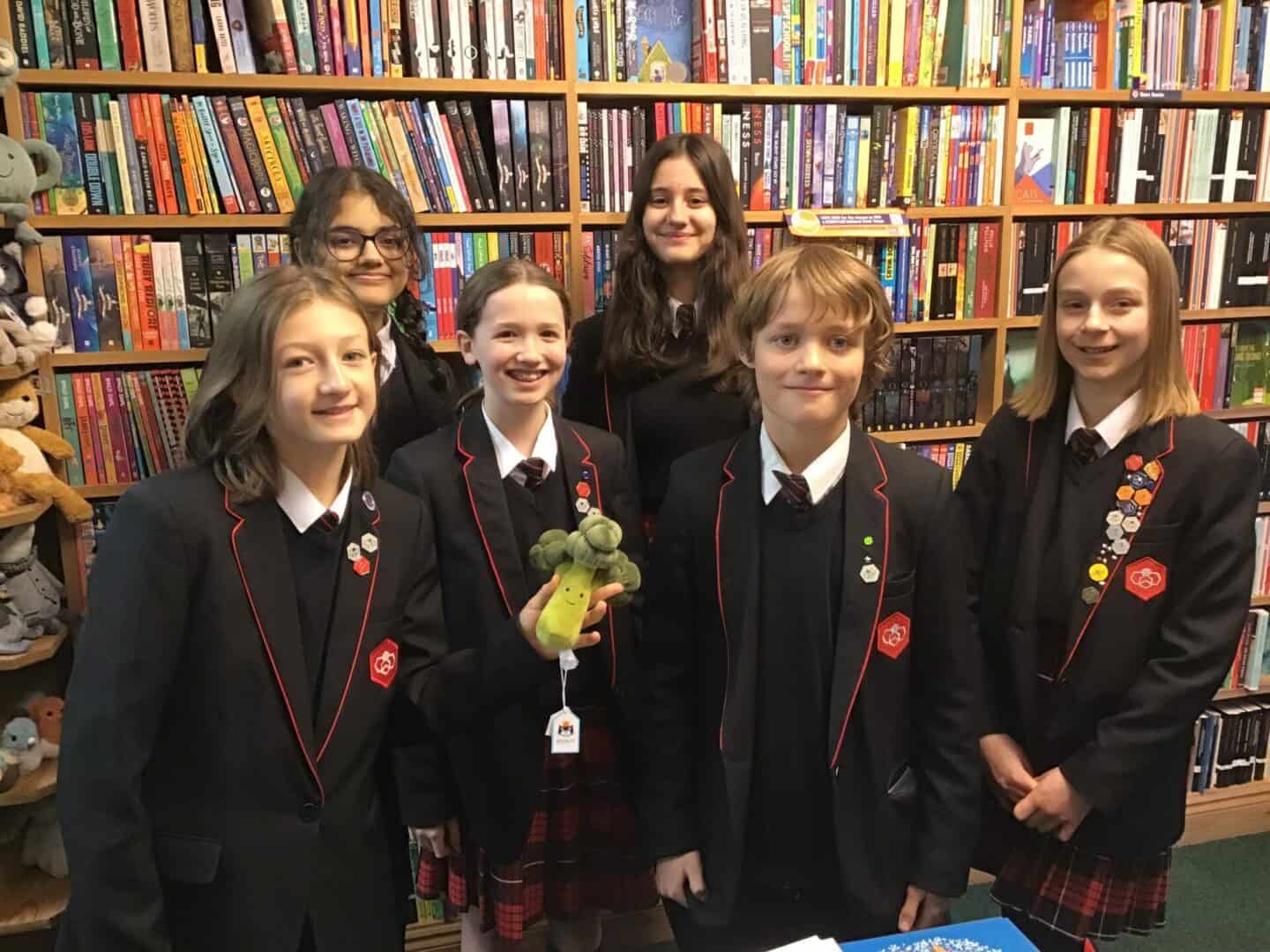 Older librarians Mina & Qaswa were also on hand to provide additional help and expertise.
We can't wait to see their picks on the shelves!
Performances from Year 10 Drama students
In preparation for their mock exams, Year 10 Drama students have been working hard to produce powerful and thought-provoking pieces of drama for their first performance.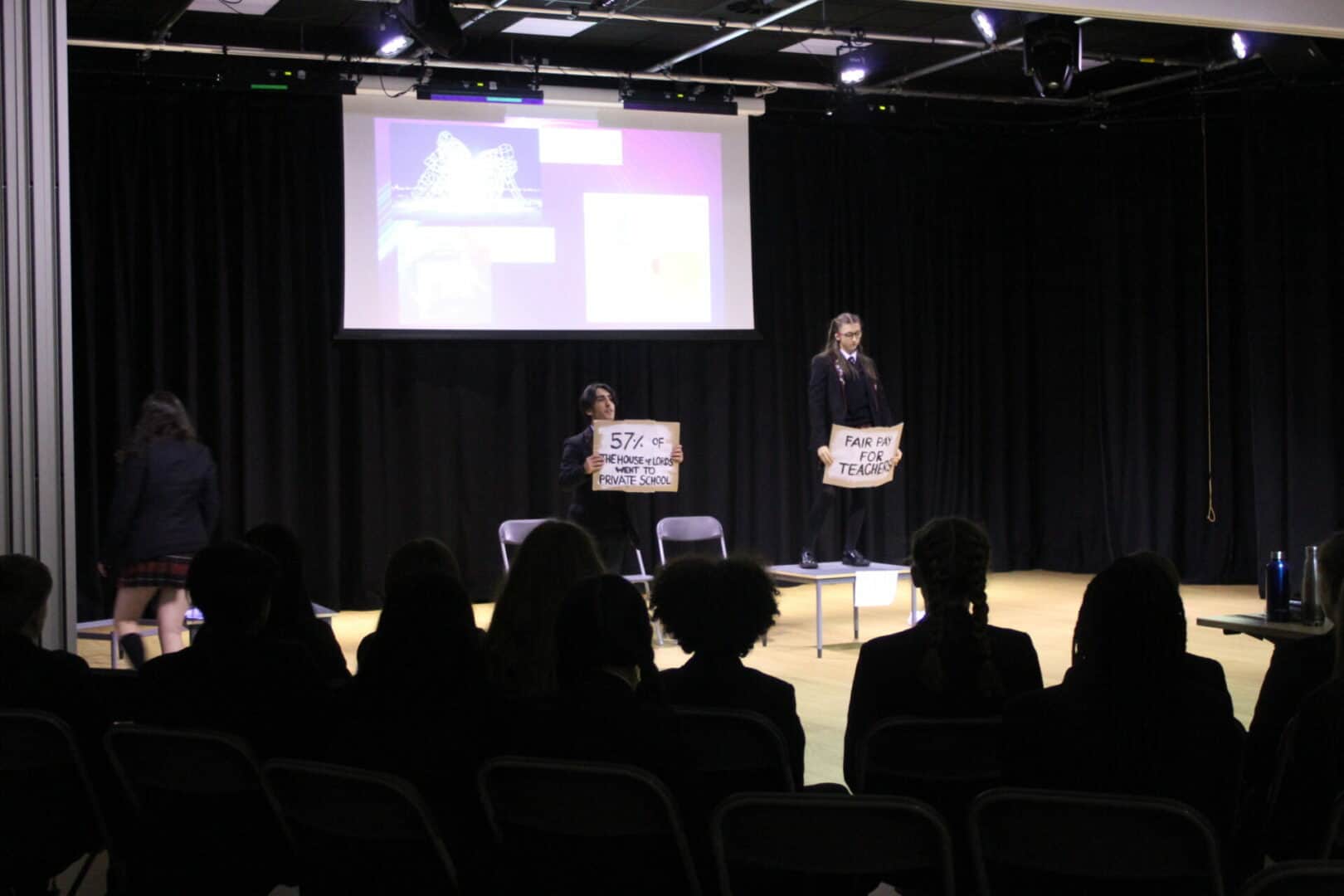 The students were asked to create a performance based on a range of stimuli which demonstrates their knowledge of a broad range of theatrical techniques and delivers a message to their audience.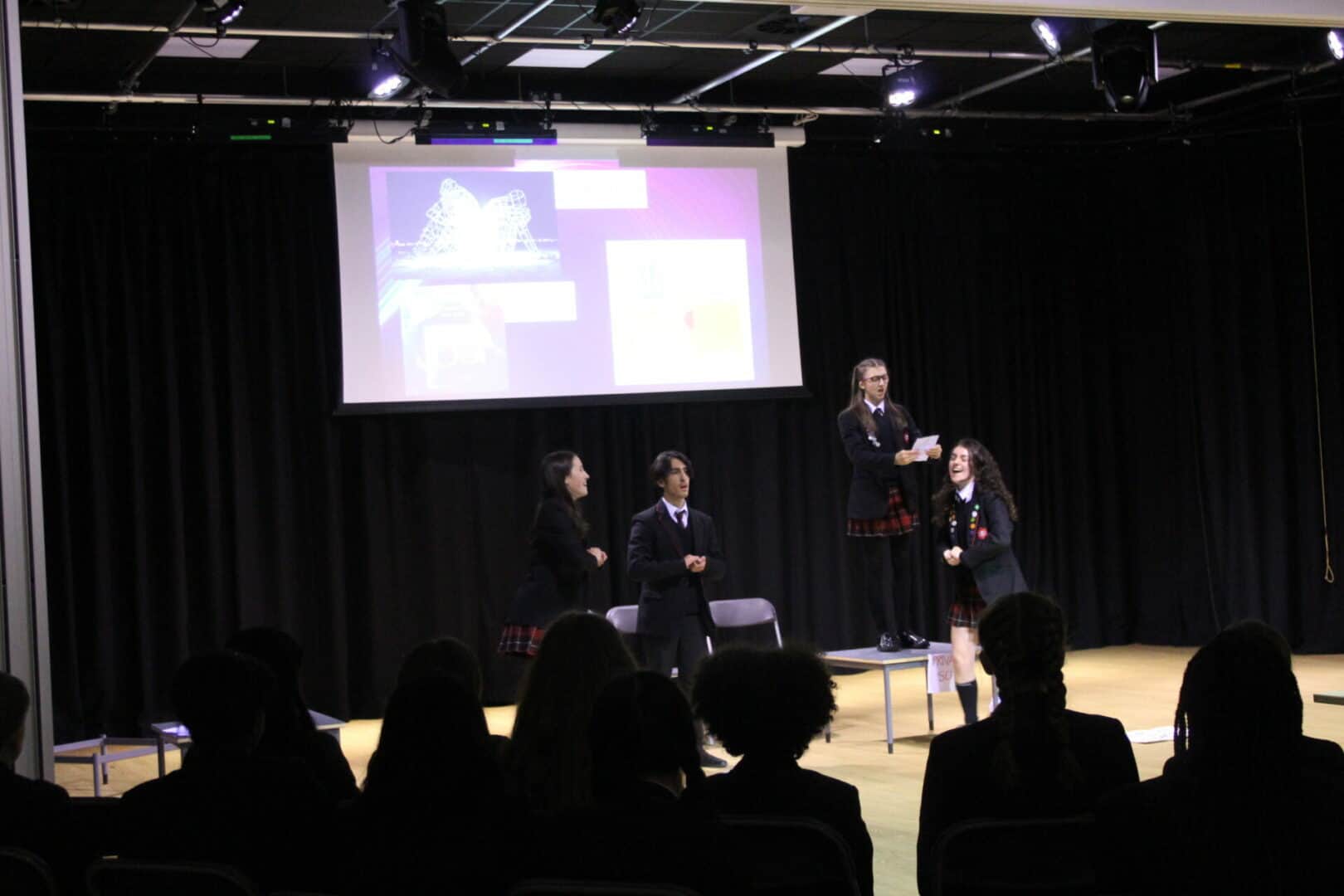 Well done to all drama students for their creative performances, and good luck in your mocks!
---
That's a wrap!
From all of us here at Didsbury High School, we wish you a very Merry Christmas and a Happy New Year!