Didsbury High School (DHS) DEC Award elective students had an exciting chance to tour developments by Renaker in the Great Jackson Street area and see the progress of their new Laurus Trust sister school, Crown Street Primary School.
Renaker became our industry adopter after we joined the DEC family of schools in 2021.
The DEC Award elective and Renaker collaboration supports CAD/CAM (Computer-Aided Design/Manufacturing) learning.
Through this elective, students can further explore their enthusiasm for the built environment.
After the success of last year's visit to the development, we were eager to see how things have changed!
This was also a great chance for students to get a behind-the-scenes look at the newest addition to the Laurus Trust family of schools. 
With Crown Street Primary School set to open in 2024, construction is well underway!
A day of inspiration
Renaker welcomed the students at the marketing suite where they learned about the development using the amazing scale models.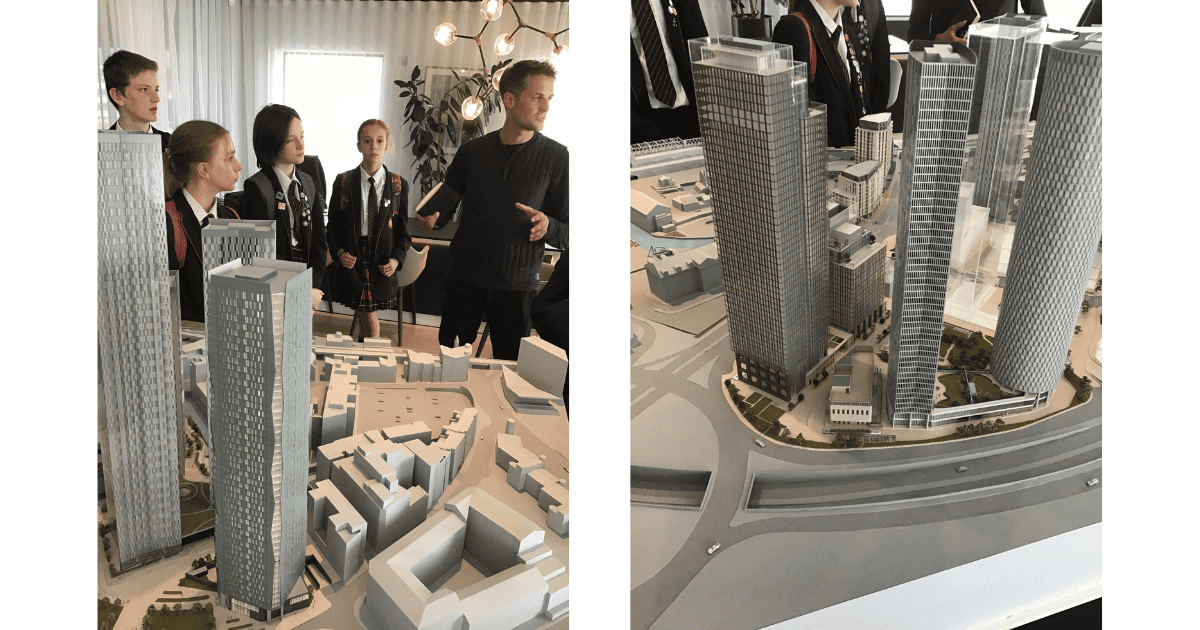 The models show Renaker developments in the Great Jackson Street area which include Deansgate Square, Crown Street, The Blade, and Three60.
After reviewing the models and plans, the group were itching to get out and see the real thing!
To begin the tour, Year 8 were taken through Deansgate Square to see how the exterior designs are coming to life.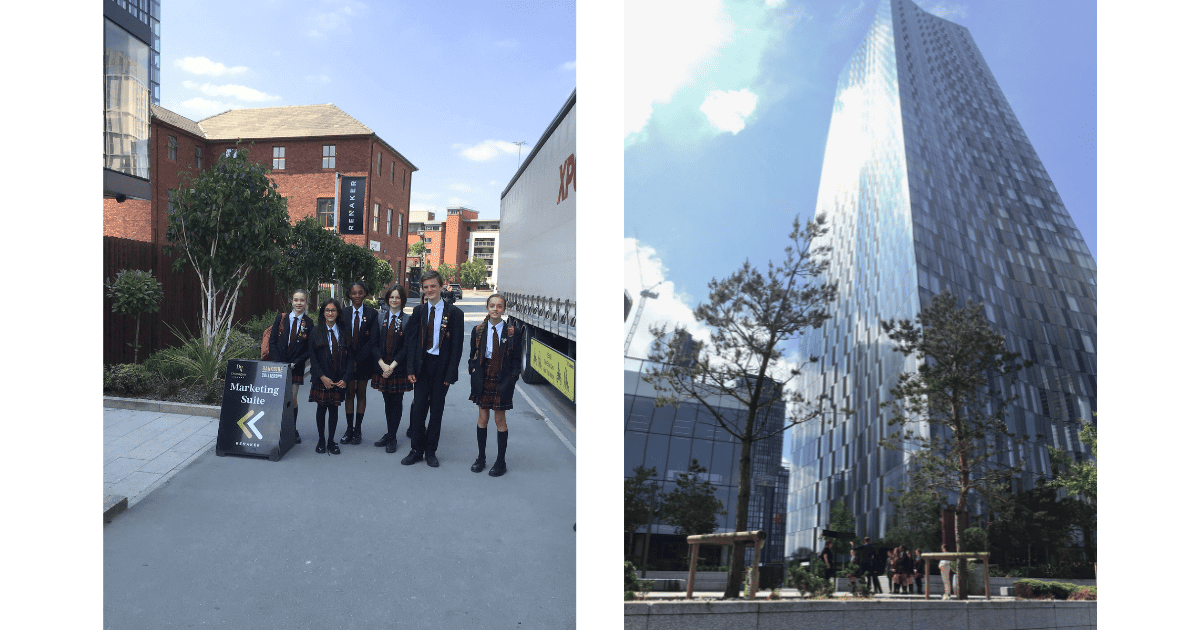 They were impressed by the amazing facilities the development already has to offer.
Students were then lucky enough to be given an exclusive look inside a £2.5 million penthouse apartment in the South Tower.
64 stories and 201m above ground, they witnessed one of the tallest and most spectacular views across Greater Manchester!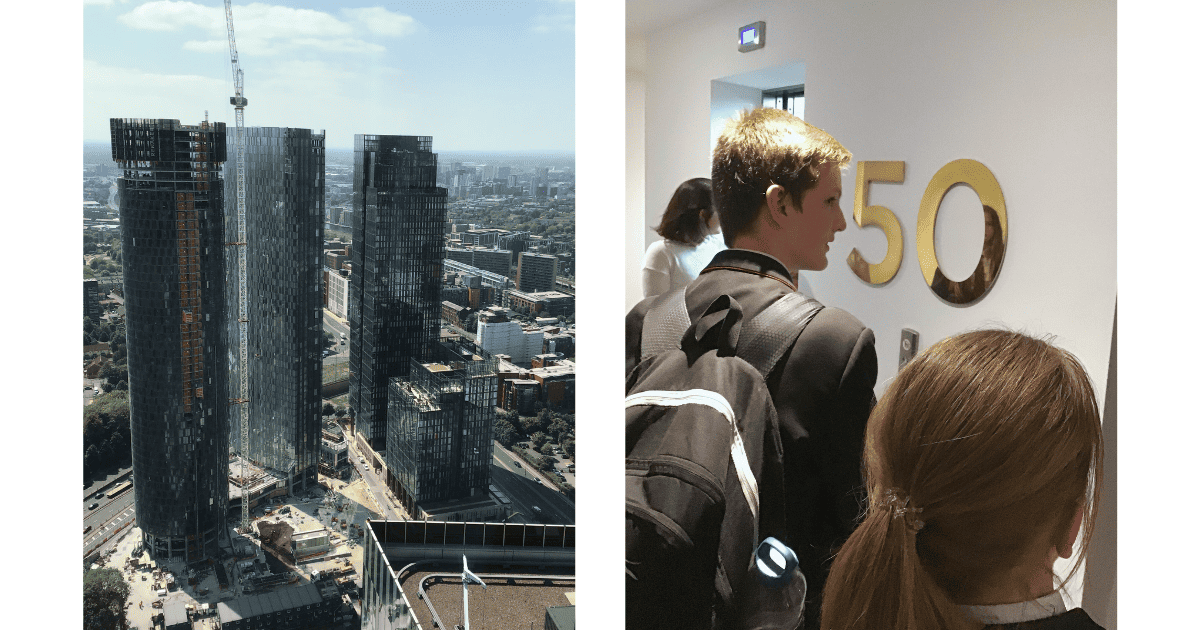 This allowed them to see the scale of Renaker's development and imagine how it could look when completed.
At the end of the day, our students left feeling inspired for the future of design and engineering.
We look forward to seeing the completed development!
Interested in Crown Street Primary School? Click here to find out more.