We've had an amazing year packed full of events and achievements at Didsbury High School (DHS).
From hitting the slopes in our first School Ski Trip and celebrating the opening of our new 3G pitch, to seeing dazzling performances in Beauty & the Beast JR, there have been many memorable moments.
As we close our doors for the summer holidays, we'd like to recap some of the highlights from the Summer Term.
Success at the Apertura Research Project (ARP) final
At the start of the Summer Term, students from across the Laurus Trust presented their research posters in the ARP final.
Four students represented our school in the final, each showing an absolute mastery of their chosen topics.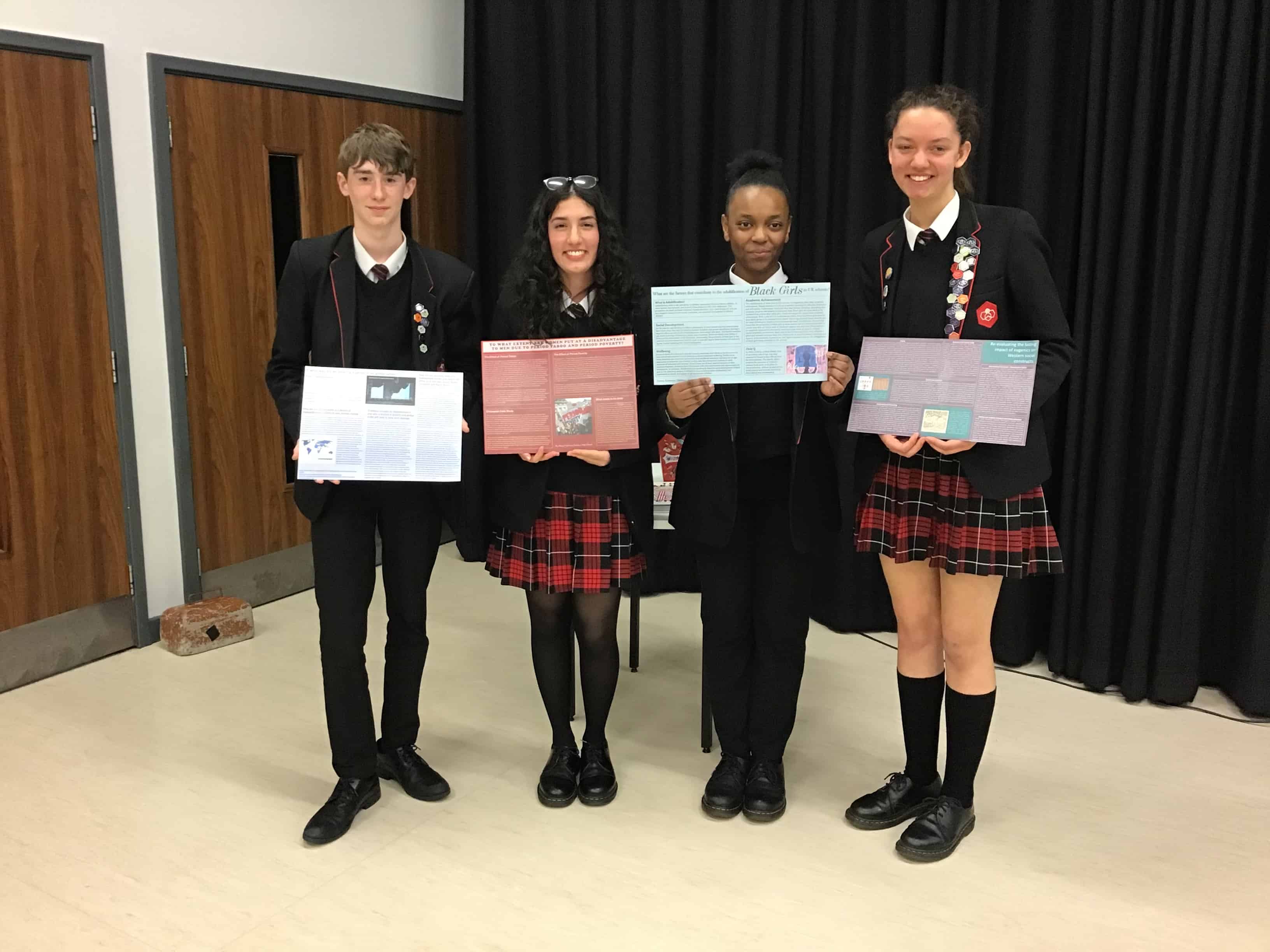 The standard of work from all finalists was very high, so we were thrilled to hear that DHS student Suzie came joint second!
Congratulations to Suzie and well done to all the students who represented our school in the final!
Students stand up with Kids of Colour
As part of our continuous work in creating an anti-racism environment at DHS, a group of Year 9 students have been working with Kids of Colour.
Kids of Colour is a project for young people of colour to explore 'race', identity and culture.
Over six weeks, the Year 9s worked together with Kids of Colour to explore their own experiences as young people of colour.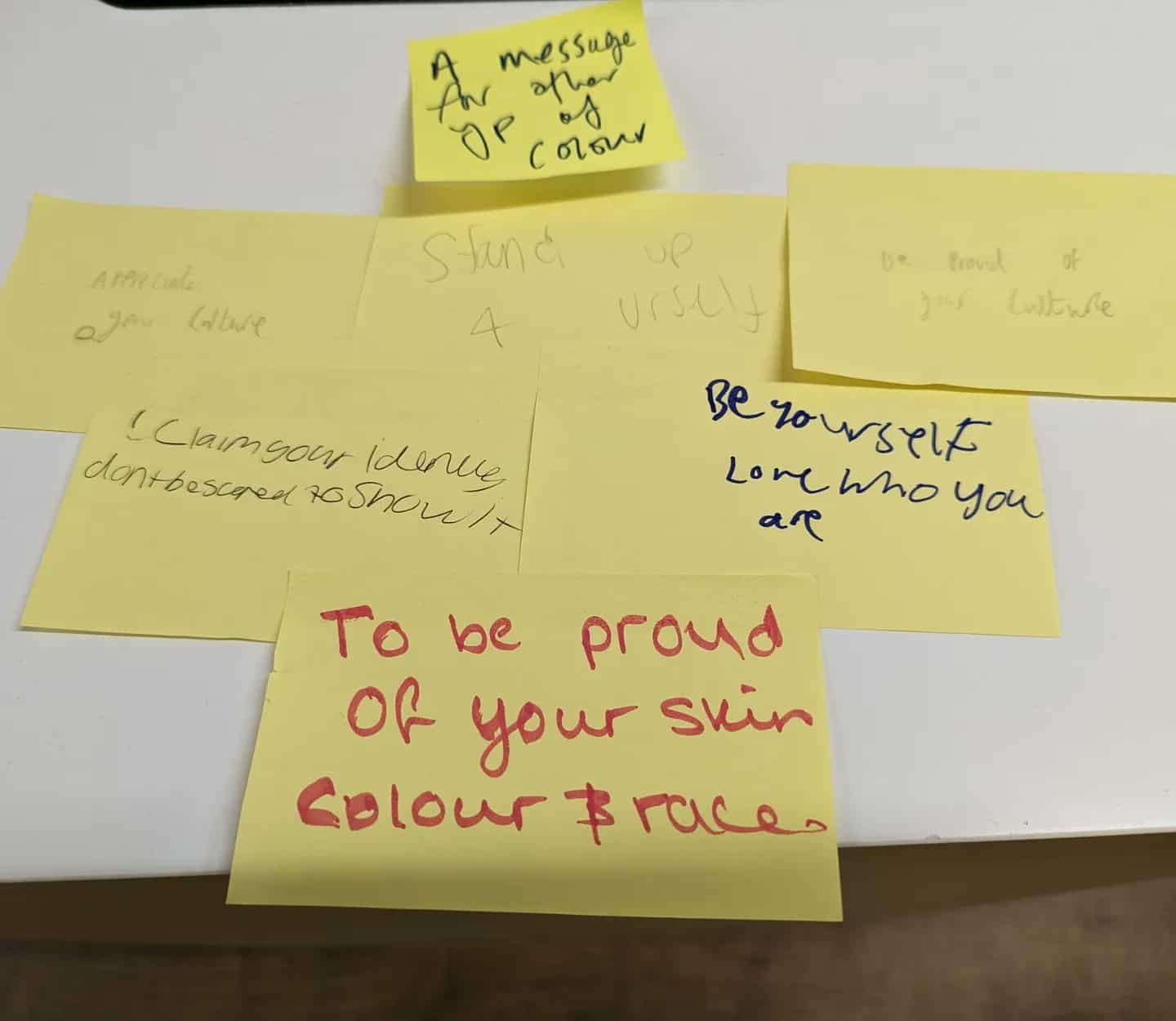 These sessions allowed students to reflect on and share what they love about their cultures, histories, and who they are.
At the end of the project, students delivered assemblies to introduce the anti-racist charter to our school.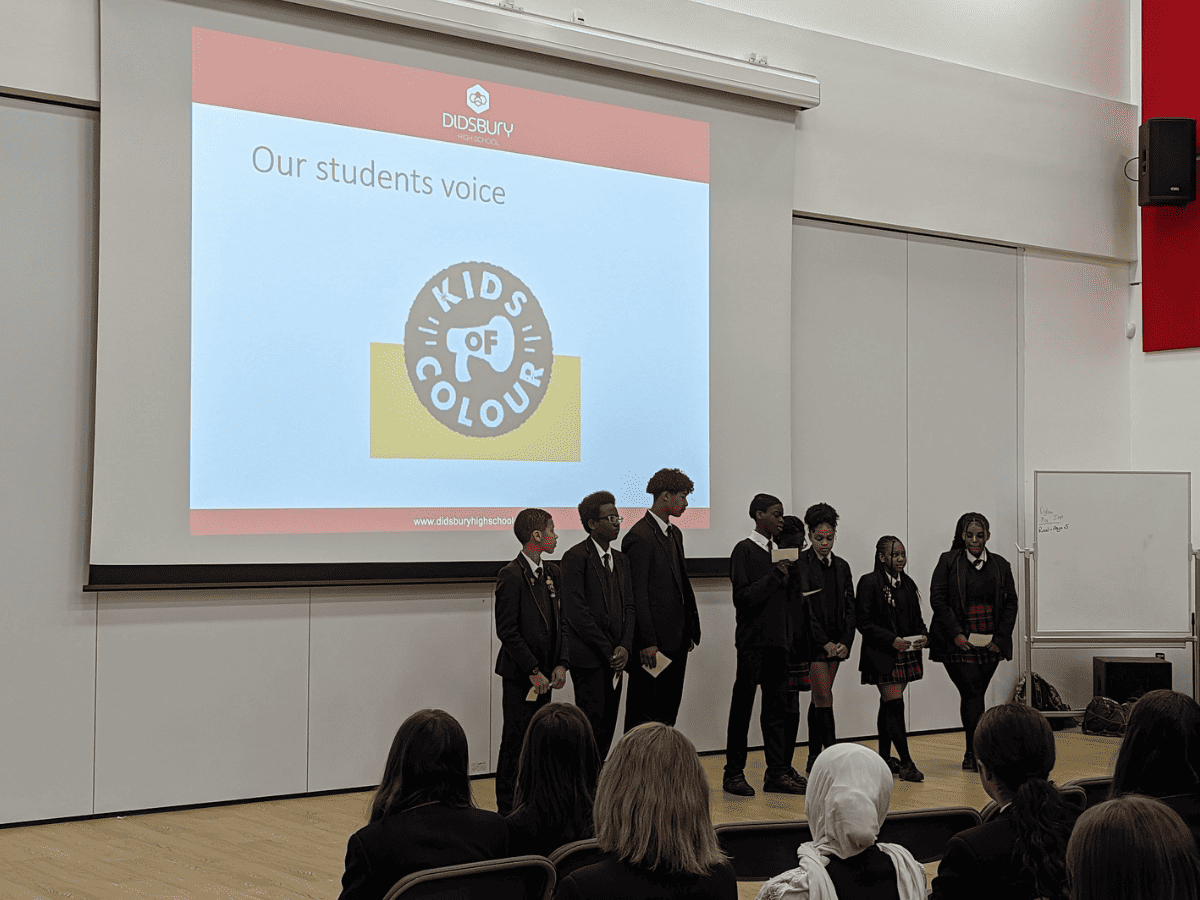 They shared ideas on how we can all promote an inclusive culture, encouraging their peers to be respectful, stand up to racism, and be open to learning about other cultures.
We'd like to thank Kids of Colour for inspiring our Year 9s and supporting our anti-racism mission.
Students impress at Ethics Cup Final
After winning the regional heats of the Ethics Cup in January, a group of Year 10 students headed to the University of St Andrews to compete in the national final.
Our students were incredible, showing impressive ability and navigating complex ethical issues with ease despite being some of the youngest finalists.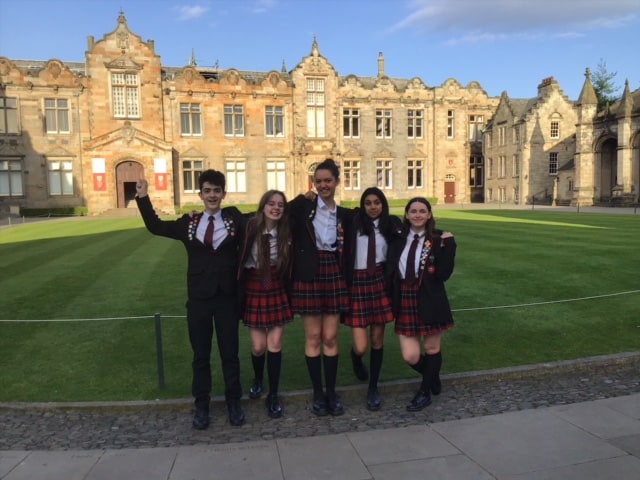 They did so well in their discussions that they achieved second place, only just losing out to a group of older Sixth Form students.
The judges commended the students for their integrity, critical thinking and team spirit.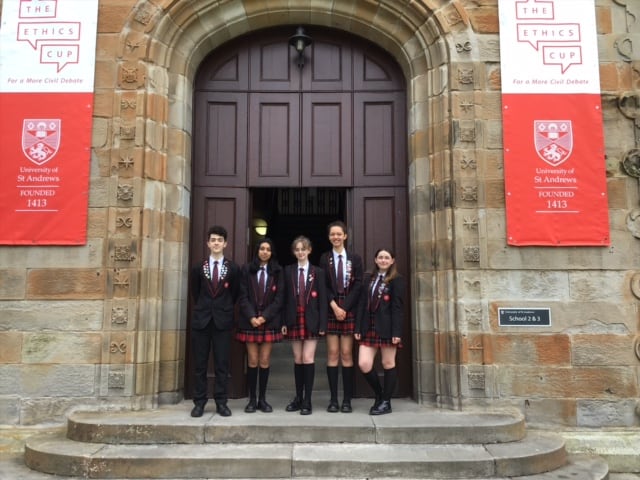 We're extremely proud of the team for coming second in such a challenging competition, well done!
Inspiring work with Renaker
In June, DEC Award elective students visited our industry adopter, Renaker, to tour developments in the Great Jackson Street area.
They enjoyed going behind-the-scenes of the developments and got to see one of the best views of the city from a penthouse at the top of the South Tower!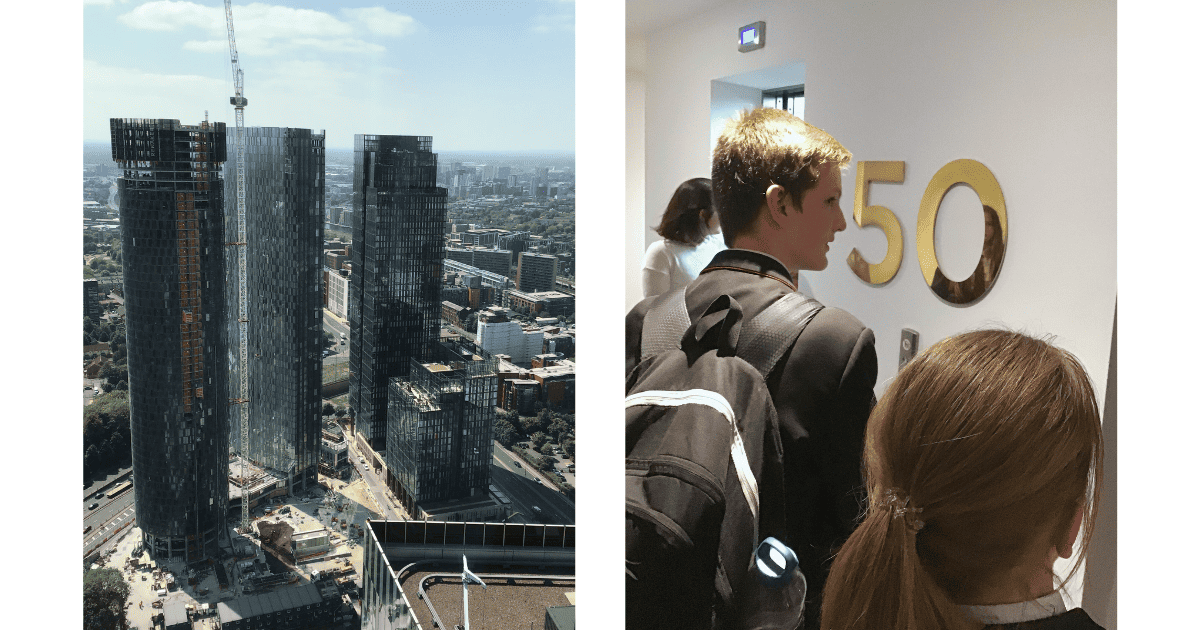 In July, Renaker visited us to deliver DEC's dynamic Eco Classroom Workshop.
They collaborated with students to design an accessible and environmentally friendly learning space.
Thank you to Renaker for these valuable learning experiences!
Student wins national Discover Articulation Challenge
We were thrilled when DHS student Lyla was announced the winner of the Discover Articulation national final.
After being selected as one of eight finalists in the country, she was invited to compete at the University of Leeds.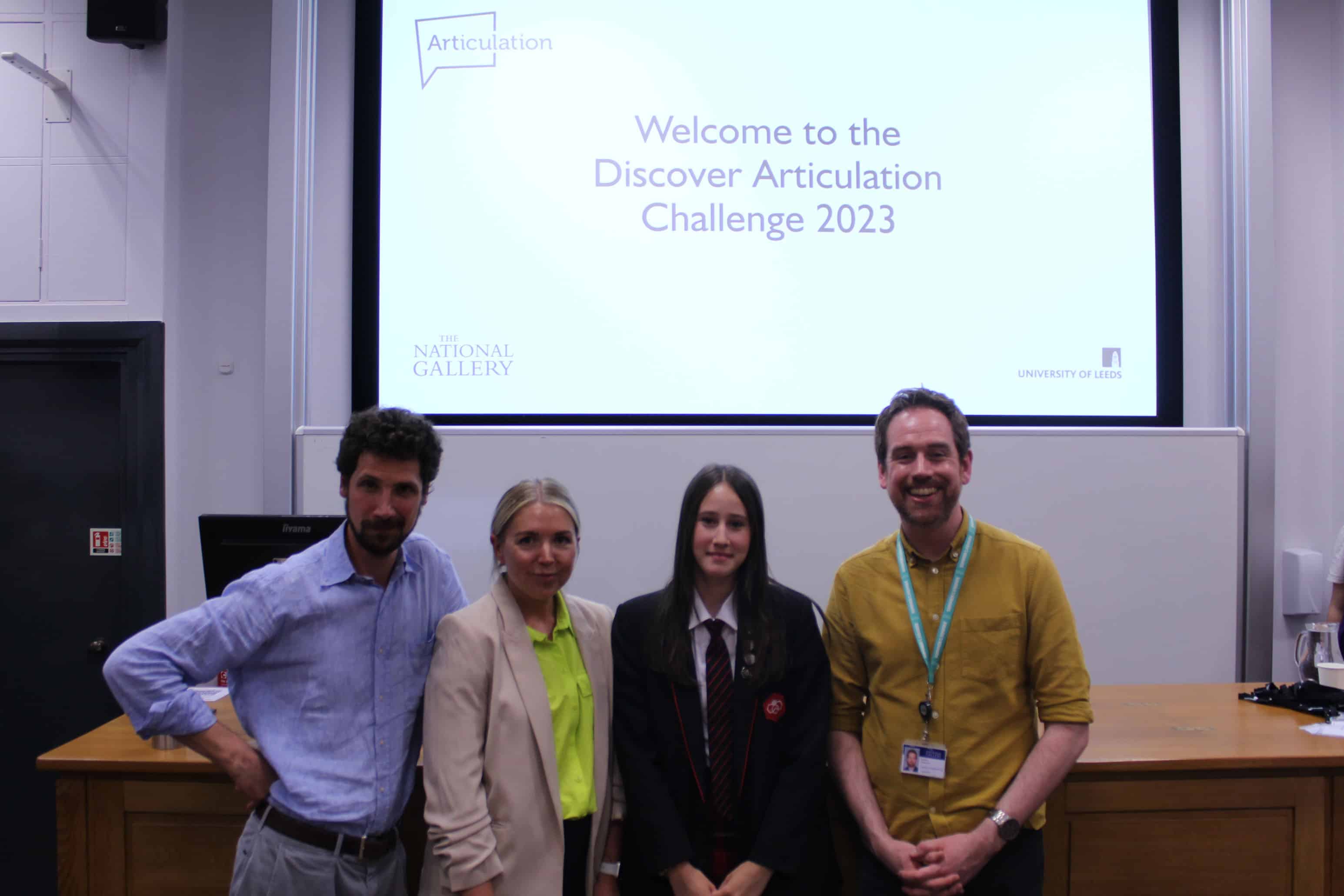 Lyla impressed the adjudicators, who were Gallery Educators from the National Gallery in London, with a confident and convincing discussion of her chosen artwork.
Well done Lyla, what an achievement!
Vocal Showcase at Victoria Baths
Our DHS vocal group blew us away in June when they sang with our One Education partner schools at Victoria Baths.
They sang Close Every Door to Me from Joseph & the Amazing Technicolour Dreamcoat and I See the Light from Tangled.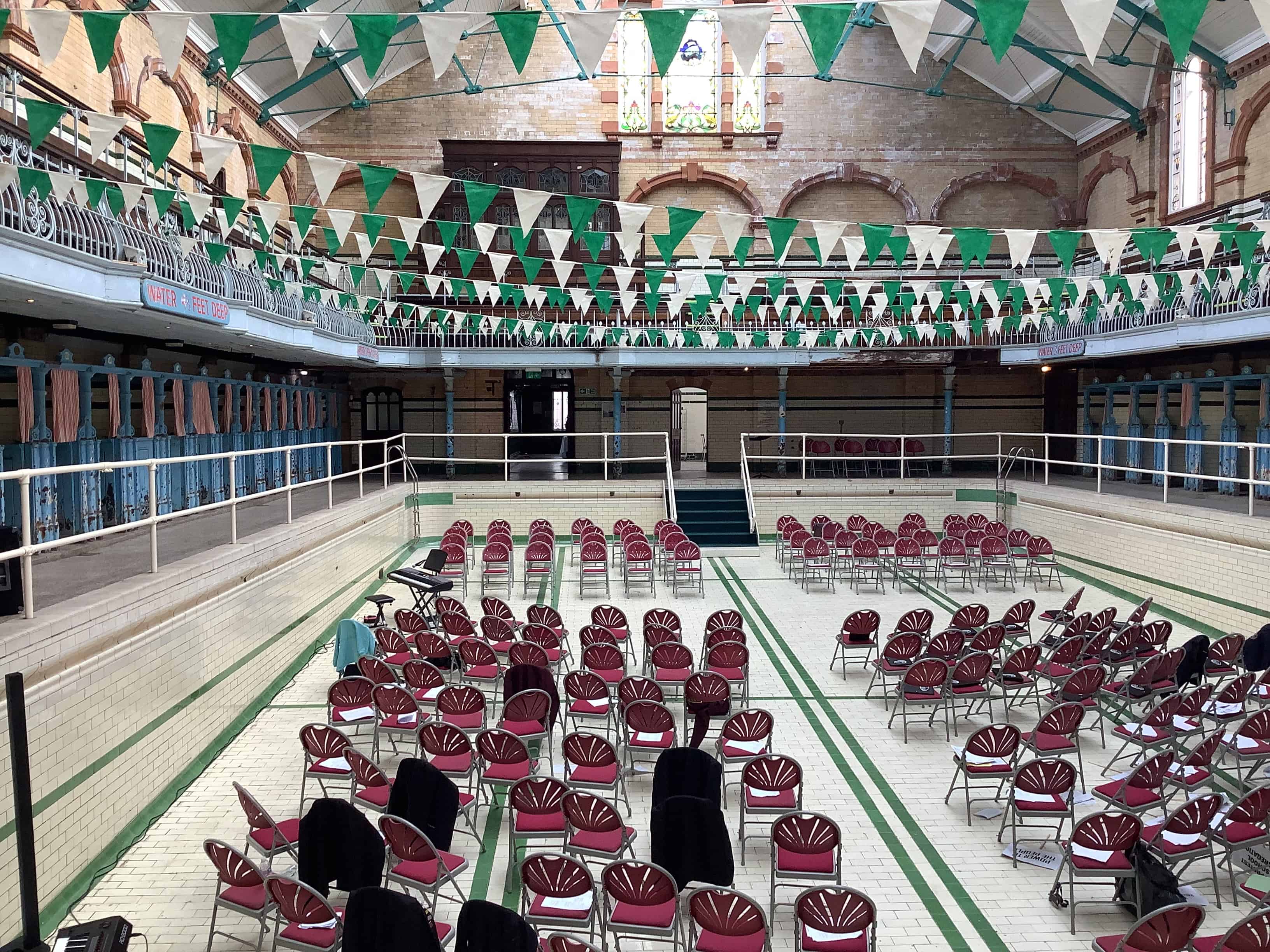 It was a charming evening and we received glowing reviews of how well our choir conducted themselves.
Well done to everyone involved!
Outstanding Trust-wide performances
We were treated to even more exceptional performances when our talented musicians and actors performed in two big Laurus Trust events this month.
Laurus Music presents Laurus Live
On 4th July, we headed to the Royal Northern College of Music's Concert Hall for an evening of outstanding musical performances in Laurus Live.
Students from all Laurus Trust Secondaries put on a brilliant show, impressing the audience with their musical abilities.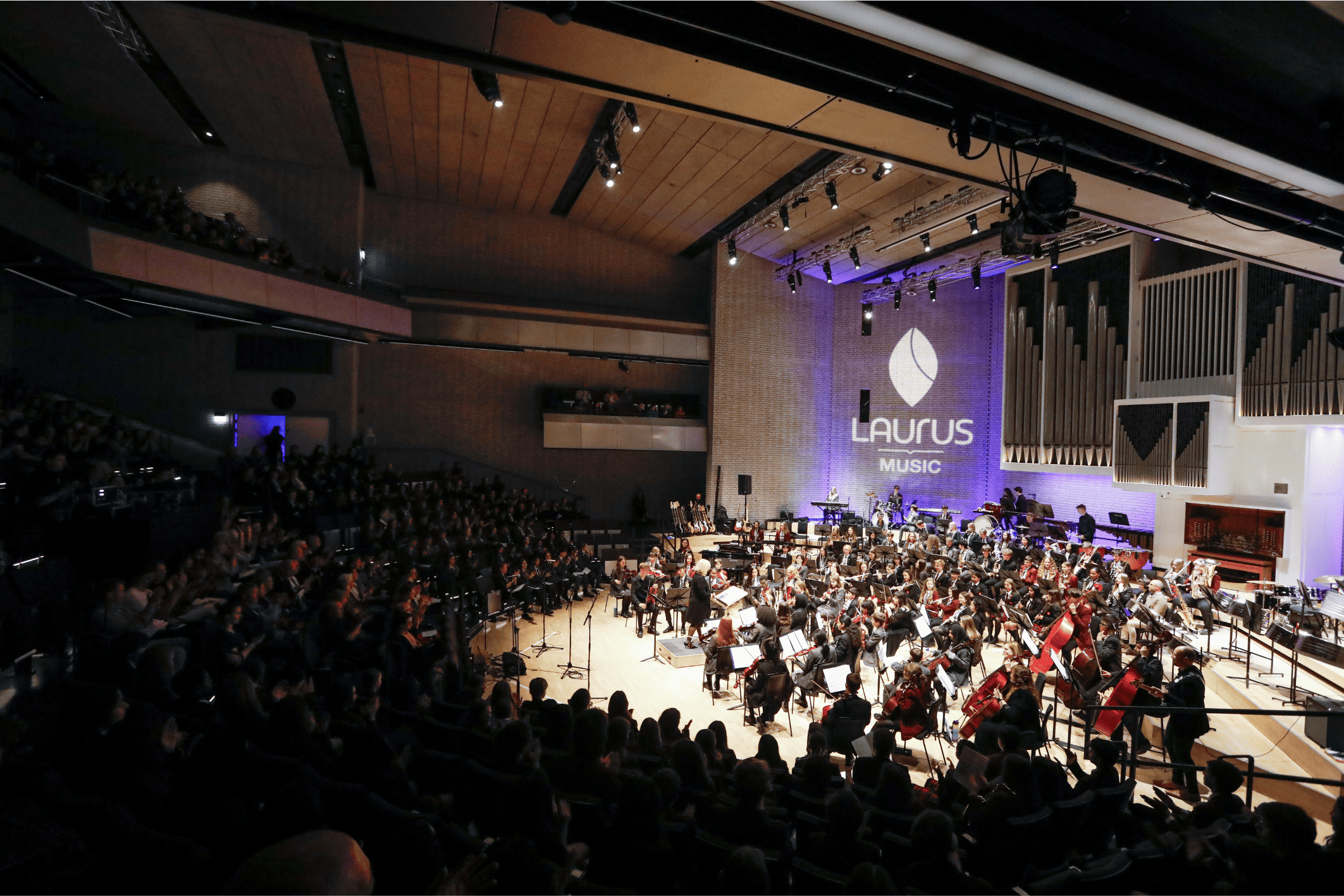 Musicians from DHS represented our school with pride and made us feel immensely proud.
Well done to all the talented students and staff involved!
Laurus Limelights presents Beginnings
The very next week, we were treated to a spectacular evening of drama for Laurus Limelights: Beginnings.
Performing Arts students from across the Trust came together to perform in Laurus Limelights' first ever showcase, and what a show it was!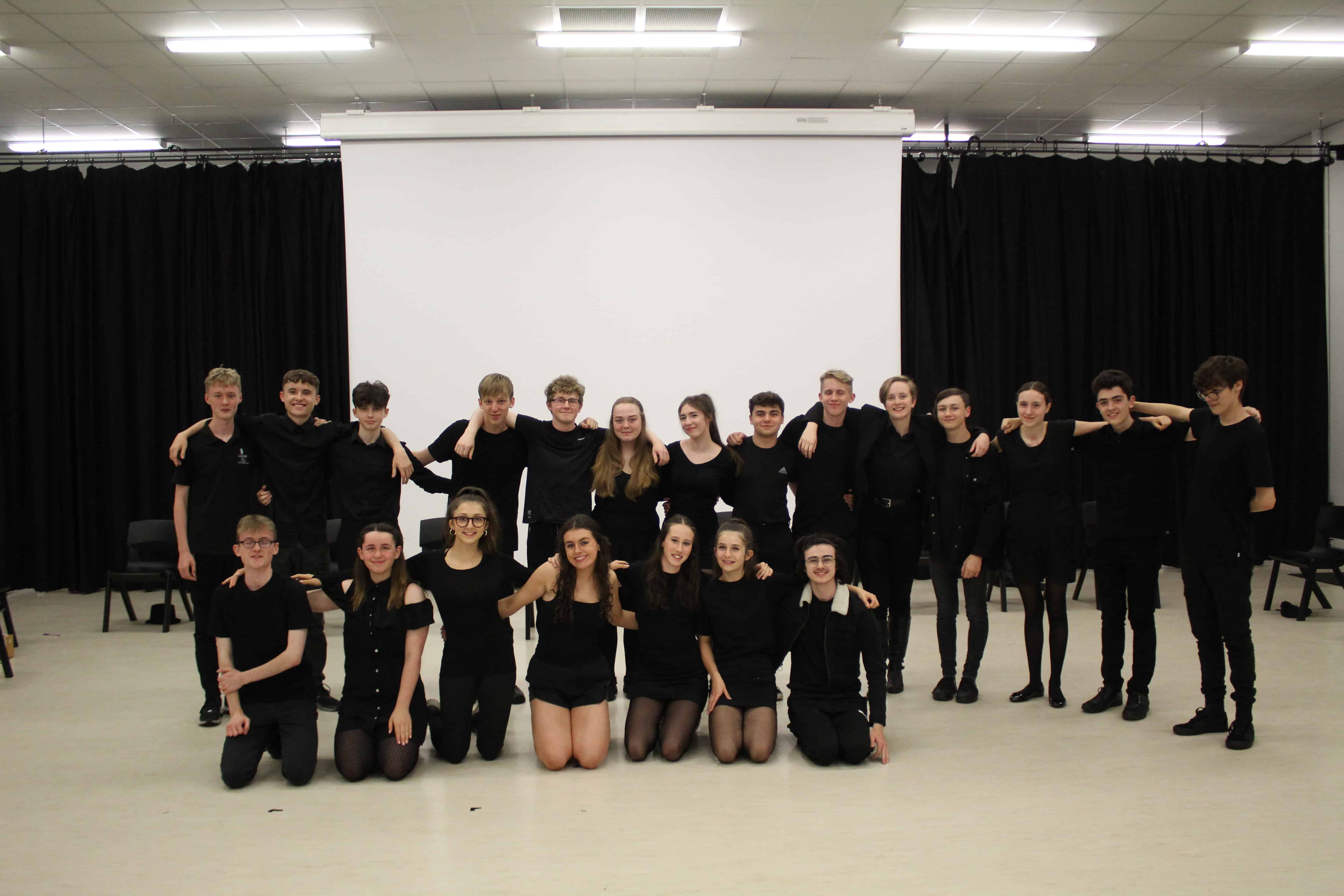 Working collaboratively as an ensemble, they expertly performed a selection of texts from celebrated playwrights.
It was a great evening and we look forward to seeing more from our students involved in Laurus Limelights as they take advantage of the many creative and cultural opportunities the programme offers!
Sports Day and House Sports Cup winners
Students and staff took to the fields to compete in a range of events in this year's Sports Day.
Despite the weather, it was an incredible day of competition across the whole school, with every student giving it their all in the pursuit of House Sport Cup glory.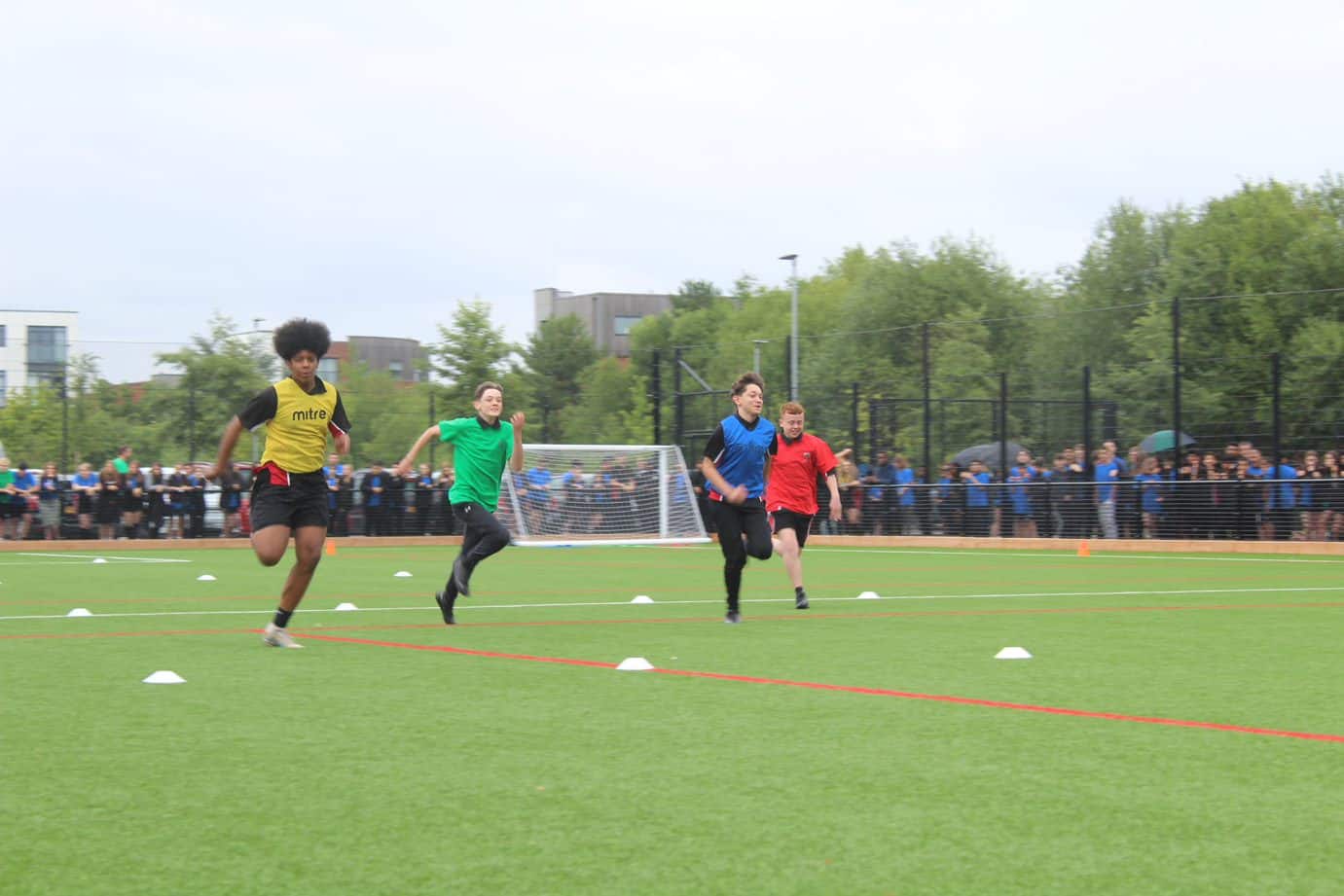 We're thrilled to share that the winning House and new holders of the Sports Cup are Altius!
Well done all students that took part and represented their houses!
---
We would like to take this opportunity to thank the whole DHS community for making this academic year the success it has been.
Thank you to the parents, carers and families who have come and supported the students at the many events we've had, both internal and external.
Thank you to all of our teaching and support staff for your endless passion and commitment, going above and beyond to do whatever it takes.
And finally, thank you to our amazing students for doing your best each and every day, it is phenomenal to see how much you have achieved in the past 12 months.
From all of us at DHS, we would like to wish you and your families a relaxing and fun summer.